Kenneally Tech at the Maryland MGMA State Conference
Posted on October 4, 2016 in Uncategorized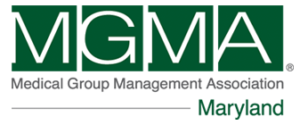 Maryland MGMA (Maryland Medical Group Management Association) is the local resource for medical practice management education and information.
Kenneally Technology Services was a sponsor of the Maryland MGMA State Conference on Friday, September 30th.  We have worked with lots of medical practices on IT Security Assessment projects as well as providing managed network services for many medical groups.
Kenneally Technology sponsored the TapSnap photo booth at this event which benefitted the Casey Cares Foundation and it provided a bit of  fun relief from the informative conference sessions and meetings.
Check out the fun from the photo booth with Kenneally Tech or the Maryland MGMA Event Facebook page.